Vinyl Flooring in Hooksett, NH
Finding the right vinyl floors to match your lifestyle
Are you hoping to renovate your home's floors or looking for a low-maintenance but equally stunning option for your interior design? Check out our broad selection of vinyl flooring at Ed's Flooring America. Vinyl flooring has come a long way since the time of your grandma's traditional sheet vinyl -- today, vinyl is a popular choice for many active homeowners.
This flooring option combines the elegance of real wood-look and stone-look floors with modern technology that makes it easy to keep looking new for years down the line. Proudly serving Hooksett, Manchester, and the surrounding New Hampshire areas, our extensive showroom at Ed's Flooring America in Hooksett is sure to have the perfect vinyl floors to suit your taste. Surf through our elite brand names, including Downs H20, Galvanite, and Spotlight Values, to find the ideal floor match for your lifestyle.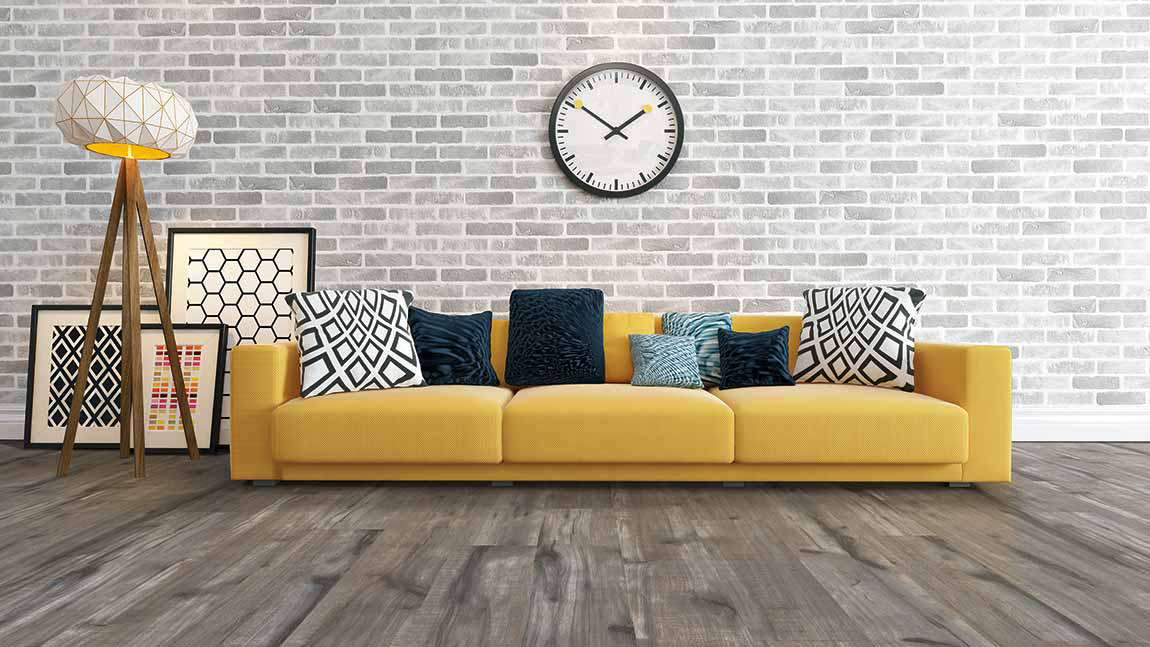 What Types of Vinyl Are There?
Nowadays, vinyl flooring comes in various styles, from wide-plank wood looks to stone-look tiles. Our extensive collection of vinyl flooring runs the gamut from rustic textured grained hardwood to smooth coastal hues.
Luxury vinyl flooring is thicker than conventional vinyl flooring, but all vinyl flooring is made of plastic and has the same four layers. Thanks to this added thickness, luxury vinyl planks and tiles look incredibly realistic compared to their natural counterparts.
The Ease of Vinyl Maintenance
One of the best benefits of vinyl flooring is its minimal upkeep. This scratch-resistant, stain-resistant, and waterproof floor is simple to maintain. Given the latest advances in technology, our vinyl floors have the look and feel of real wood and stone tiles without the limitations caused by contact with moisture. All vinyl flooring at Ed's Flooring America is 100% waterproof, so you can rest assured knowing that it can be installed in moisture-prone areas like kitchens and laundry rooms.
Vinyl Installation Process
We'll be sure to find the right professional installer for your vinyl floor installation with the aid of our flooring specialists. Our installers are familiar with our product lines and know the best installation methods to ensure that your vinyl floors are covered for years down the road.
You get the best experience with vinyl plank flooring, as you can build the wood-look floor of your dreams without worrying about gapping or cupping due to changes in moisture. With its waterproof features, vinyl can be installed in the most active rooms of your home, including your beloved basement, kitchen, and bathrooms. Contact us to have your lovely new luxury vinyl floors installed by Ed's Flooring America in Hooksett, NH, today.