All About Wood Look Tile in Manchester, NH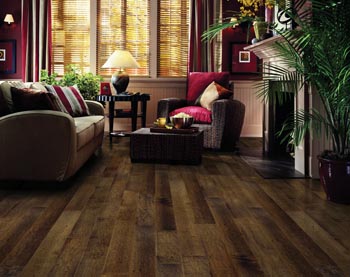 Do you love the look of true hardwood, but not its maintenance needs? You're not alone--thousands of homeowners dream of switching to wooden floors, but don't want to deal with hardwood's fussy care requirements. Thankfully, due to modern innovations in flooring manufacturing, you no longer have to choose between ease of maintenance and the floors you've always wanted.
Discover the perfect combination of form and function in wood look tile. In Manchester, NH, the Ed's Flooring America showroom is bringing this attractive and durable new flooring option to local homeowners. Whether you're tired of missing out on hardwood's distinctive beauty or simply after a flooring material that can go anywhere, you're sure to fall in love with this unique line of products.
Visit our showroom to browse our flooring products and learn what you can expect when you choose wood plank porcelain tile or ceramic tile. Our friendly and knowledgeable staff will be waiting to guide you through our collection, answer your questions, and help you find the product that checks all your boxes. Start your search for the perfect flooring today!
Types of Wood Look Tile
If this is your first time hearing about tile that looks like wood, you're in good company. It's a relatively new flooring innovation that's taking suppliers by storm--including us! We're impressed with the appearance, durability, and overall quality of wood look tile, but just like you, we had to ask ourselves: why not just install hardwood floors?
The answer to this commonly asked question lies in hardwood's particular care needs. If you've ever seen wood exposed to water, you know that it absorbs moisture like a sponge, sometimes warping to twice its original size. From there, it's easy to see why homeowners won't install hardwood floors in their homes--particularly in their kitchens, bathrooms, or basements.
But with ceramic or porcelain wood tile, you'll never have to make that difficult choice between practicality and aesthetics again. You can put this dynamic material anywhere in your home without worrying about warping, sealing, or worst of all, ruined underfloors.
Not only that, wood look tiles are easy to care for and cool underfoot, making them refreshing options for busy families. Take your home's interior to the next level with a tile product that looks just like true hardwood, with none of the high-maintenance qualities.

Contact us for more information about our wood look tile selection, or stop by our showroom to browse in person. We proudly serve residents of Manchester, New Hampshire, and nearby areas.