Your Destination for Tile Floor Installation in Manchester, NH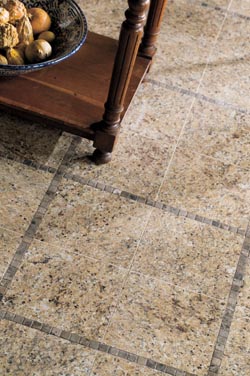 Giving your home more style should not come at the cost of ease or durability. That's why Ed's Flooring America Hookset offers an easy answer for the best floors of your life. With our team, you can get professional-quality tile floor installation in Manchester, NH, without a hassle. As an experienced retailer with a strong background in both incredible flooring and customer satisfaction, we know how to deliver the results you deserve.
When you shop with us, you get:
An Expansive Selection
Exceptional Customer Care
Easy Installation from a Trusted Team
With one destination for your entire flooring experience, there's no better way to upgrade your space and enjoy the best that modern tile has to offer. From the classic and classy to the trendy and modern, we offer all the options you need to make the best match for your design vision. Discover all the possibilities at your leading local flooring store.
Why Choose Tile?
As you consider your choices for new flooring, there are several factors to keep in mind for a satisfying project outcome. First and foremost, you want a surface that looks great. Tile excels in this area, because of its smooth elegance, range of colors, patterns, and other visual elements that create an infinite array of style selection. We carry the industry's best brands from top manufacturers so that you will always have the most eye-catching looks on the market when you shop with us.
Next, you want long-term value from your home flooring. Again, tile is a great option. Whether you invest in luxury vinyl or traditional ceramic, our trusted products offer dependable durability that stands up to the challenges of everyday wear. Our helpful in-store team can also advise you on the best tile choices to meet your home's specific needs.
Finally, you want floors that are easy to upkeep. After all, who wants to invest in a surface that only looks great when you spend all of your time trying to maintain it? With tile, that won't be a problem. A combination of tough manufacturing and hassle-free clean-up make these floors a winning choice for busy homes. From wine spills to home paint projects, one simple wipe can solve most messes in a flash.
Types of Tile
Once you're committed to your tile floor installation, all you have to do is find the best product for your space. We carry timeless porcelain and ceramic, but we also have several less traditional choices that can enhance your space just as well. These include:
Glass: For artistic accents, colorful details, and bathroom décor, this material mimics the look of a mosaic.
Stone: This option remains a classic. From varying colors to unique patterns, stone tile comes in all types to match your décor.
Vinyl: One of the lowest-cost tile options available is vinyl sheets. It perfectly mimics the look and feel of tile, and is incredibly moisture-resistant.

Contact us for more information about our flooring and installation services. We proudly serve Manchester, NH, and the surrounding areas.